Contemporary Project is a new axis in the programming of the Museum combining a wide range of media and diversity of presentation forms, from exhibitions featuring a single work at the Museum to projects unfolding over several moments and across different periods of time. This will be a dynamic, reactive platform for the exhibiting of works by some of the most relevant contemporary artists active today in Portugal and around the world.
Exhibitions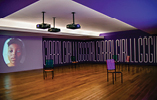 Contemporary Projects: Martine Sysms presents Lessons I-CLXXX is an ongoing, incomplete video work composed of thirty-second clip – a cumulative poem whose structure evolves at random. Snapshots of disconnected experiences and s...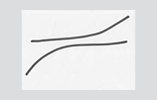 The artistic practice of Dayana Lucas (Caracas, Venezuela, 1987) is based on daily drawing. She views drawing as something which is experienced through the body, and her work highlights the importance of the associated process, ge...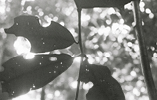 Daniel Steegmann Mangrané was born in Barcelona in 1977 and has lived in Rio de Janeiro since 2004. In 2015 he was selected by Artnet News as one of the "50 Most Exciting Artists in Europe Today". He is the eighth artist in the...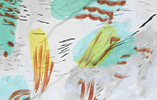 "Yo-yo" is Ana Manso's first solo exhibition in a museum. It features recent paintings by the young Portuguese painter and two murals produced directly on the walls of the Serralves Museum of Contemporary Art' Contemporary Gal...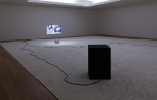 A Minute Ago, 201416 SEP - OCT 2016Everything and More, 201518 OCT - 13 NOV 2016'Contemporary Projects: Rachel Rose' presents two recent works by the New York-based artist, that will be presented to the public in two different...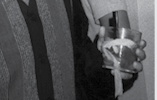 The artistic practice of Mariana Caló (1984, Viana do Castelo) and Francisco Queimadela (1985, Coimbra) encompasses video, Super 8 and 16 mm film, slides, paintings and drawings, generally presented as organized visual environmen...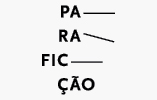 20 FEB - 15 MAR: Terra de Ninguém [No Man's Land], 201219 MAR - 12 APR: Theatrum Orbis Terrarum, 201315 APR - 03 MAY: Mount Ananea (5853), 2015 (première)Salomé Lamas (Lisbon, 1987) is a researcher and filmma...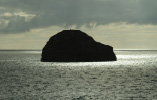 The Serralves Museum of Contemporary Art presents the first exhibition of the work of The Otolith Group in Portugal, as part of its new "Contemporary Projects" series. The exhibition title, Novaya Zemlya, Russian for 'New...
Music | Dance | Performance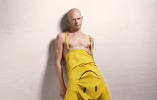 Hailed as "British dance's true iconoclast," Michael Clark is a defining cultural figure. At Serralves, Clark undertakes a three-week residency: a daily choreographic practice culminating in public presentations of the work cr...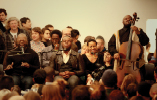 Artist and musician Theaster Gates will be in monastic retreat with his musical ensemble The Black Monks of Mississippi at the Serralves Museum of Contemporary from 7 to 19 September. This will be the first presentation of work by...
Cinema
A pioneering experimental filmmaker and a mystic, during the 1950's and 1960's Harry Smith [1923¬–1991] was also a shaman, an anthropologist, a musical archaeologist and an obsessive collector. Smith tenaciously produced ...