The Serralves Museum of Contemporary Art aims to be an important reference for contemporary art in Portugal, and also constitute an active element within the international art community. Ensuring that the collection is accessible outside Serralves is therefore reflected in a rich and diverse programme of itinerant exhibitions and international co-productions:
- via itinerant exhibitions in Portugal conducted through partnerships with municipalities across the country, Serralves fosters an extension of the access network and enables local populations to draw closer to art and culture;
- via international co-productions with foreign cultural institutions, Serralves actively participates in international museums networks that are committed to fostering culture and ensuring its development around the world.
Itinerant Exhibitions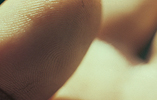 Ângelo de Sousa (Lourenço Marques, Moçambique, 1938-2011, Porto), além de ser uma das figuras mais influentes da arte portuguesa da segunda metade do século XX, é um dos artistas melhor representados na Coleção de Serralve...