The Serralves Library is an integral part of a contemporary art museum and belongs to the category of Specialised Libraries. Collections at libraries of this type are characterised by their thematic contents and particular level of specificity, so that their target audience typically consists of artists, art critics, journalists and postgraduate students writing master's degree dissertations or PhD theses. The Documentary Collections of the Serralves Library are composed of specific sets of documents with a unique cultural and historical value in the context of Portuguese and international contemporary art. They are collections that have either been donated or purchased by the Serralves Foundation and include the "Raymond Hains" Collection and the "E. M. de Melo e Castro" Collection, as well as another collection, "Porto 60-70", originating from the exhibition with the same name, held in 2001, which is the result of gifts from various artists and institutions.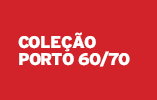 Porto 60/70" Collection features a set of catalogues of individual and collective exhibitions, publications within the Concrete Poetry movement and the performing arts (theatre, cinema, music), and periodicals.
The "Raymond Hains" Collection is formed by a variety of different documents that were displayed at the exhibition with the same name, held at the Serralves Museum in 2000, and which were donated to the museum by the artist at the end of the exhibition. 
The "E. M. de Melo e Castro" Collection , includes important items dedicated to visual poetry, constituted by hundreds of works, many of which are extremely rare editions, compiled by Ernesto Manuel de Melo e Castro - a visual poet and author of countless theoretical works on this topic.